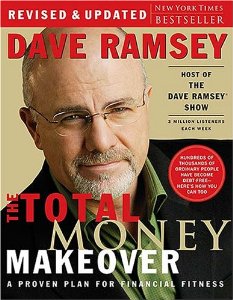 Living on a budget won't make you sexy. It won't turn you into Mr. or Ms. Personality. (Unless you are an accountant/CPA like me.)

But it will help you get out of debt.
And it will help you avoid the financial mediocrity trap that so many of your friends are falling into.
Dave Ramsey's approach to budgeting is one of my favorites. His book, The Total Money Makeover, provides you the information to make monthly budgeting a part of your approach to maturing as an adult (and freeing up more cash to put against your debt).
As Dave often says, having a budget will make you feel like you got a raise.
It's almost impossible to get a handle on your money, and start paying your student loans down faster, without making a monthly budget a part of your life.
Grab Dave Ramsey's book, The Total Money Makeover. It is one of the smartest purchases I have ever made. My bank account is soooooooo glad I bought it.
I bet it will do the same for you and your bank account.
_______________________________________________________
Click Here to get my blog posts delivered right to your email inbox. I publish one new post each week.
Privacy Policy: I will NEVER rent or sell your email address and you may remove yourself from this list at any time you choose.